3
on: Today at 07:19:49 AM
Started by Maria - Last post by just a serf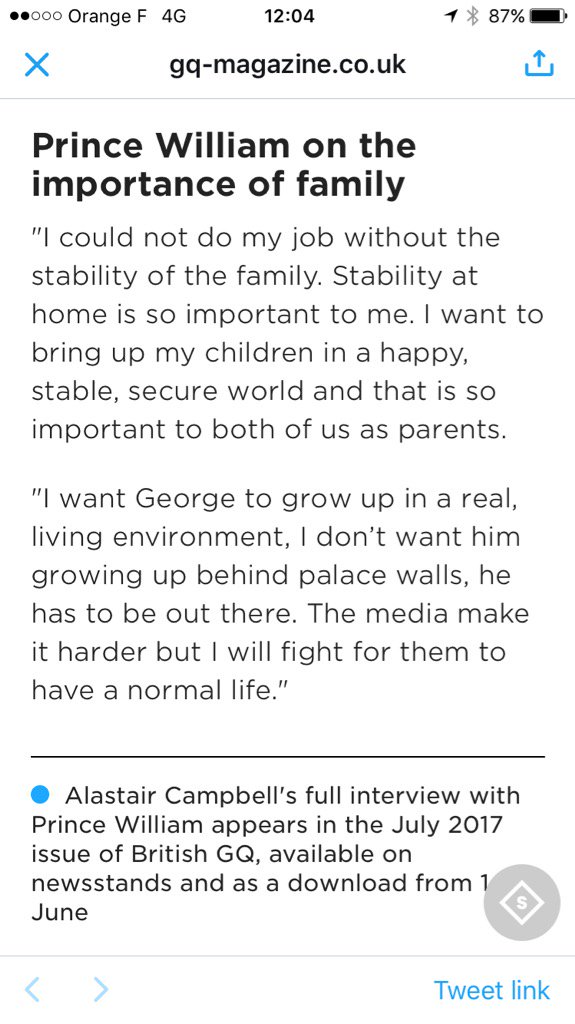 "
I
could not do my job...," "
I
could not bring up my children...," "stability at home is important to
me
...," "
I
want George...," "
I
don't want him growing up ...," - We know he has a wife, we know the children have a mother, but apparently Billy either forgot, or he doesn't really care what she feels This is all about what HE wants, thinks, and feels. "I" instead of "we" one time and it would be the last time he forgot I existed
the photo shoot literally took place surrounded by palace walls covered in spikes and most likely electrified too.
Why not do a photoshoot in a play park in a nearby council estate?
Their PR reminds me of the Assads' social media
4
on: Today at 07:14:18 AM
Started by Galuh - Last post by just a serf
What's really telling here is this "unflattering" photo comes from Getty images. Usually, the big photo agencies won't cover her events because there's little international interest. So what we usually see comes from photographers and agencies or magazines the palace and PR can more easily control.

In other words THIS is probably what she looks like normally.
5
on: Today at 06:55:58 AM
Started by Maria - Last post by rosella
What's Kate laughing at in that photo? The photographer? As with so many other occasions nobody else around her is getting the joke. She's probably one of those people who laugh meaninglessly when they speak.
6
on: Today at 06:03:19 AM
Started by PeDe - Last post by getafix
coya and harley
and kaiserin can I ask this: does constant dying your hair white blonde like that, damage the roots?
her hair looks soo damaged to me
G
8
on: Today at 05:54:00 AM
Started by Maria - Last post by getafix
HRH was photographed for GQ with The Duchess, Prince George and Princess Charlotte by Norman Jean Roy at Kensington Palace in April.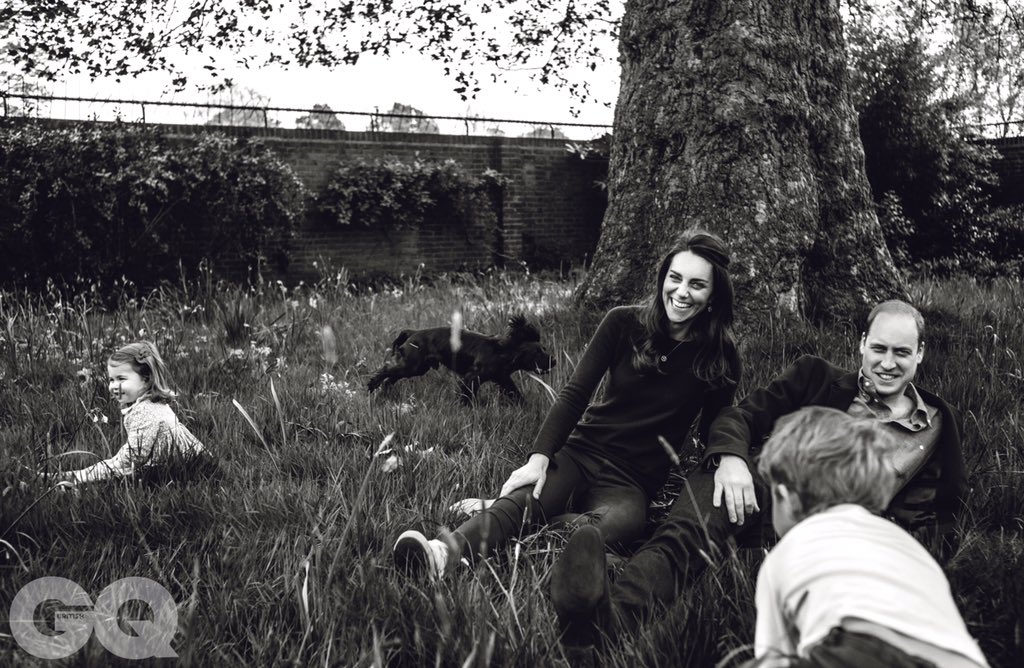 Why has Charlotte been made to sit further away... not even sitting with them and facing a different direction??
As part of the @heads_together campaign, The Duke of Cambridge has been interviewed on mental health for British GQ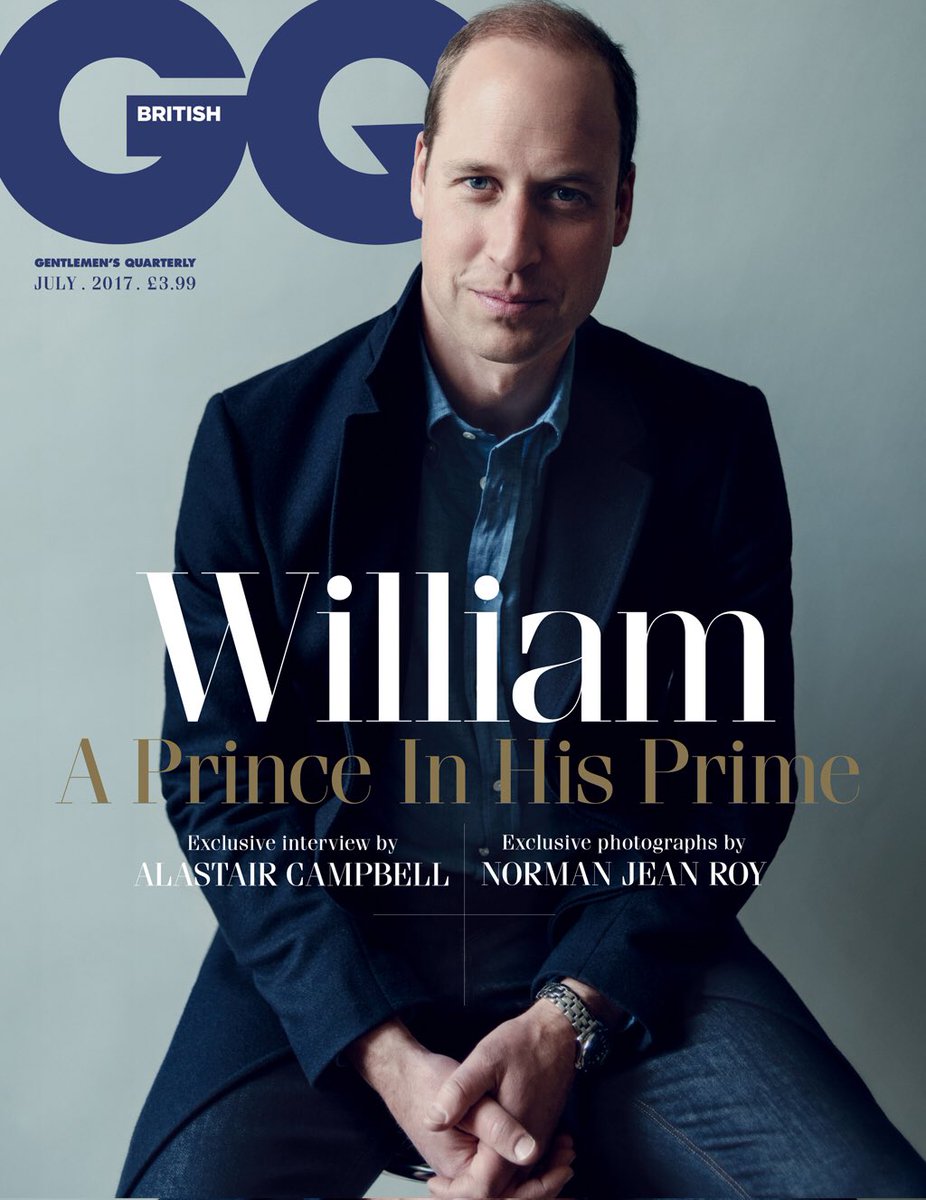 https://twitter.com/Kensi...status/869132427507245056
Is that barbed wire topped with razor wire just outside or atop the wall? Or just spikes attached to barbed wire?
it just hit me what's wrong with this aherm 'family photo'. there's NO connection between any one at all. Georgie looks like he's giving Billy a blow-job with the angle of his back and location
... Lotte looks like glued to a spot...and IAMdiana is grinning for the camera alone...Billy the Plumber? whell, he's got his back to his missus. Not one person is touching another person.
Wot sort of a family dynamics is this that they can't even fake it for a photo shoot.
Even in the photoshoot Billy the plumber is trying to duplicate with his mother (his mother died, you know!@) and father there was connection between the models...er I mean family members. Someone might remember that shot/ Diana was in jodpurs with gawgoeous set of riding boots, Charles equaklly well groomed standing in front of a tree with Billy and Harry in front...
Fake. Fake. fake
G
9
on: Today at 05:46:51 AM
Started by Galuh - Last post by Laprincess
Fillers had made it worse for her. You can see where her real cheeks are and where fillers begin. There are lines of demarcation right on her cheeks.
10
on: Today at 04:37:57 AM
Started by Maria - Last post by Princess BlueEyes
William is completely oblivious to the disconnect between his words and his actions. Talk about someone who is completely unself-aware. But I don't think that is barbed wire I think it is an espalier.

Another thing about William is his use of the personal pronoun I. George H. W. Bush had an anecdote once about how his mother used to make sure he didn't use the word I too much in his thank you notes. Why doesn't William take up this common sense etiquette I mean really.

I considered that but then noticed it goes around the whole perimeter and if you look closely you can see long spikes that cross the top line of wire at regular intervals.
JMO but it looks similar to this:
Security fence to deter anyone who might try to scale the wall and climb over.